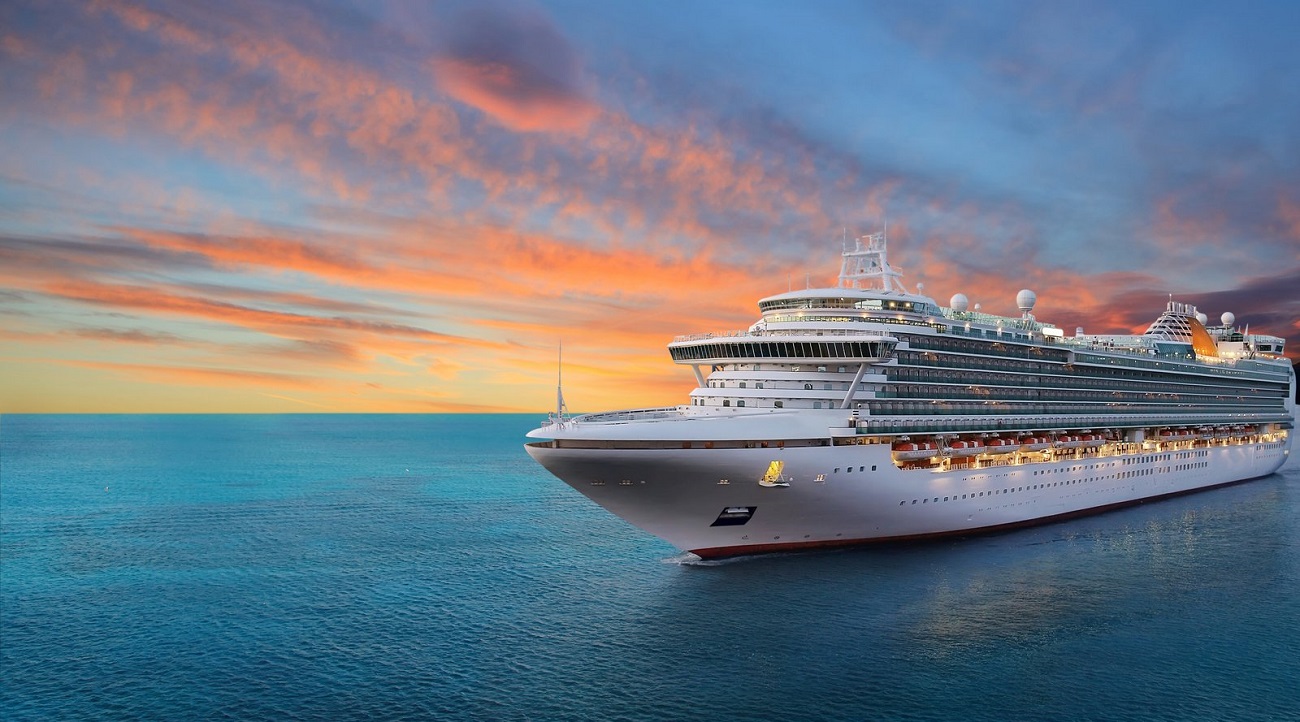 Cruise 2022: Meeting between CLIA & Greek Government set the sector as a priority
CLIA praised Greece for its leadership role in cruise resumption and presented the cruise sector priorities for 2022 at meetings held this week with the Greek Tourism Minister Vassilis Kikilias, and Minister of Maritime Affairs and Insular Policy Ioannis Plakiotakis.
Assessment of cruise resumption in 2021, preparation for the 2022 cruise season including application of the recently revised Greek cruise protocol, and smooth port operations combined with responsible tourism and decarbonization are among the cruise sector priorities discussed.
The meetings, which took place during the first visit to Greece by CLIA's newly appointed Director General in Europe, Marie-Caroline Laurent, were an opportunity to confirm the fruitful cooperation between CLIA and the Greek Government, which led to the successful, safe resumption of cruising in the region.
As Marie-Caroline Laurent stressed during the talks: «The support shown by Greece during this period has created a unique momentum to further the country's position on the cruise map, as well as the cruise industry's contribution to the Greek tourism economy. We welcome working with the Government to help realize this potential, including development of port infrastructure to stimulate homeporting, smooth port operations, and careful planning and management of developed and upcoming ports and destinations».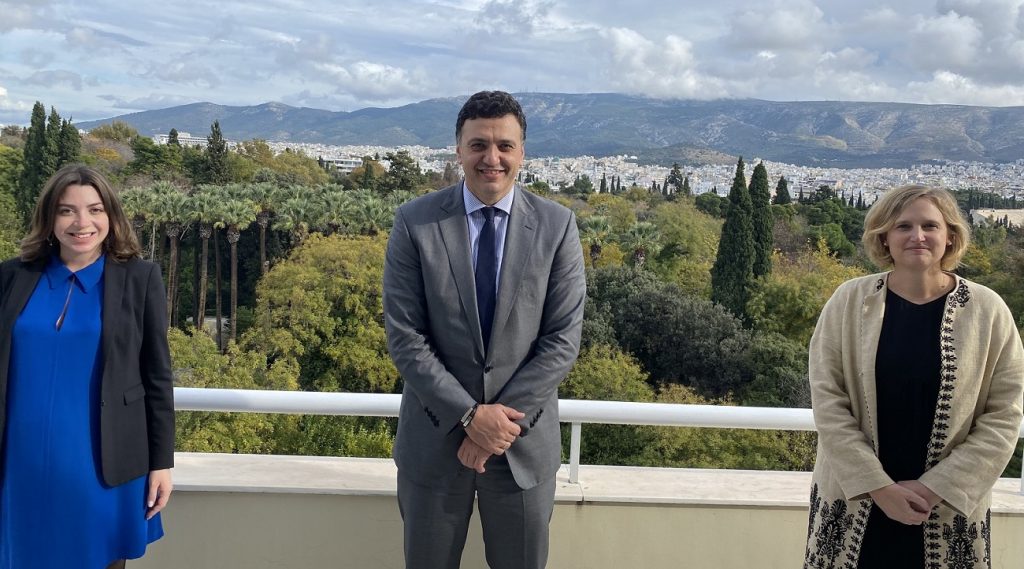 She added: «We are grateful for our cooperation with both Ministries and highly appreciate their recognition of the important role of cruise tourism. Greece has set the example for how to implement protocols effectively for the safe enjoyment of cruises».
Maria Deligianni, National Director for Eastern Mediterranean, added: «Greece played an instrumental role in cruise resumption making it one of the first countries globally to welcome cruise ships and put people back to work. Cruise operations started from the very first day that tourism activities re-opened on May 14 until late December. Of 30 CLIA member cruise ships sailing in Greece this year, 23 ships homeported here.  By the end of the year, we estimate that we will reach 50% of cruise ship calls of 2019 activities. We are even more optimistic for 2022 and we are eager to restart from early March».
Globally, cruise resumption has been a progressive effort putting safety first: 16% of CLIA's fleet was operating in June and 56% in September, while 80% are projected to be in operation by the end of the year. More than 3 million passengers have sailed since last summer on cruises around the world demonstrating the effectiveness of the protocols.
Responsible tourism was also an important topic of discussion. CLIA committed to work jointly with the Government on improving port operations and tourism practices of popular cruise ports and tourism destinations.
Maria Deligianni stressed that: "A holistic approach is necessary to better manage tourism flows in a country like Greece that receives 33 million tourists each year by air, road and ferry as well as cruise, which accounts for 5 million. Collecting and analysing data will help to identify the real challenges; we are committed to providing research support to pursue this goal and work on effective solutions."
Ms Laurent also expressed appreciation for the support from the maritime nation of Greece to the shipping community regarding the green transition in maritime transport, stating: «The availability and supply of alternative marine fuels is critical to our vision of net carbon neutral cruising by 2050. The cruise industry is a leader in supporting the development of green maritime technology, and we welcome the proposal by the Greek Prime Minister Kyriakos Mitsotakis to European Commission President Ursula von der Leyen for the creation of an EU Research Centre for alternative marine fuels and technologies. We hope it receives support by the EU as a concrete project to help achieve the Green Deal objectives».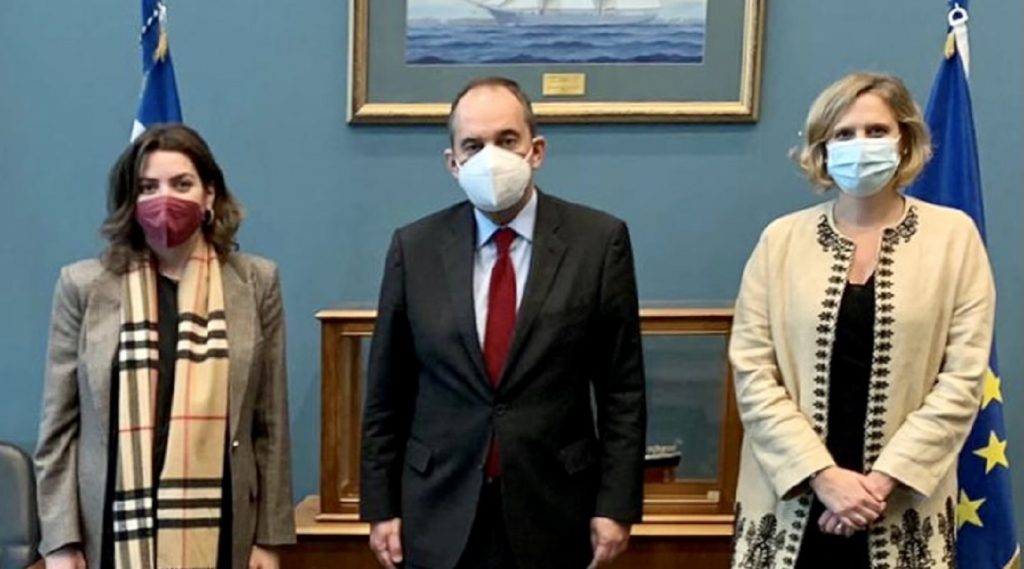 CLIA also endorsed the memorandum of cooperation signed between Greece and Turkey last week in the field of tourism, including cruise activity, highlighting the importance of cooperation among neighbouring countries for the uptake of cruising, and thanked the Ministers for the reopening of cruising with the Turkish ports Galata port Istanbul and Kusadasi.
The meetings came as a follow-up to the meeting between CLIA's Global Chairman and Executive Chairman of MSC Cruises, Mr Pierfrancesco Vago with Greek Prime Minister Mitsotakis in June in Maximos Mansion. Marie-Caroline Laurent expressed the Association's will to continue the close cooperation with the Greek Government to make a positive contribution to the economic recovery with a dynamic resumption in 2022, building upon this year's positive restart.
About the Cruise Lines International Association (CLIA)
CLIA is the world's largest cruise industry trade association, providing a unified voice and leading authority of the global cruise community. On behalf of the industry, together with its members and partners, the organization supports policies and practices that foster a secure, healthy and sustainable cruise ship environment, as well as promote positive travel experiences for the more than 30 million passengers who cruise annually.
The CLIA community includes the world's most prestigious ocean, river and specialty cruise lines; a highly trained and certified travel agent community; and cruise line suppliers and partners, including ports and destinations, ship development, suppliers and business services. The organization's global headquarters are located in Washington, DC, with regional offices located in North and South America, Europe, Asia and Australasia. For more information please visit the website www.cruising.org or follow CLIA in Facebook, in Twitter and LinkedIn.