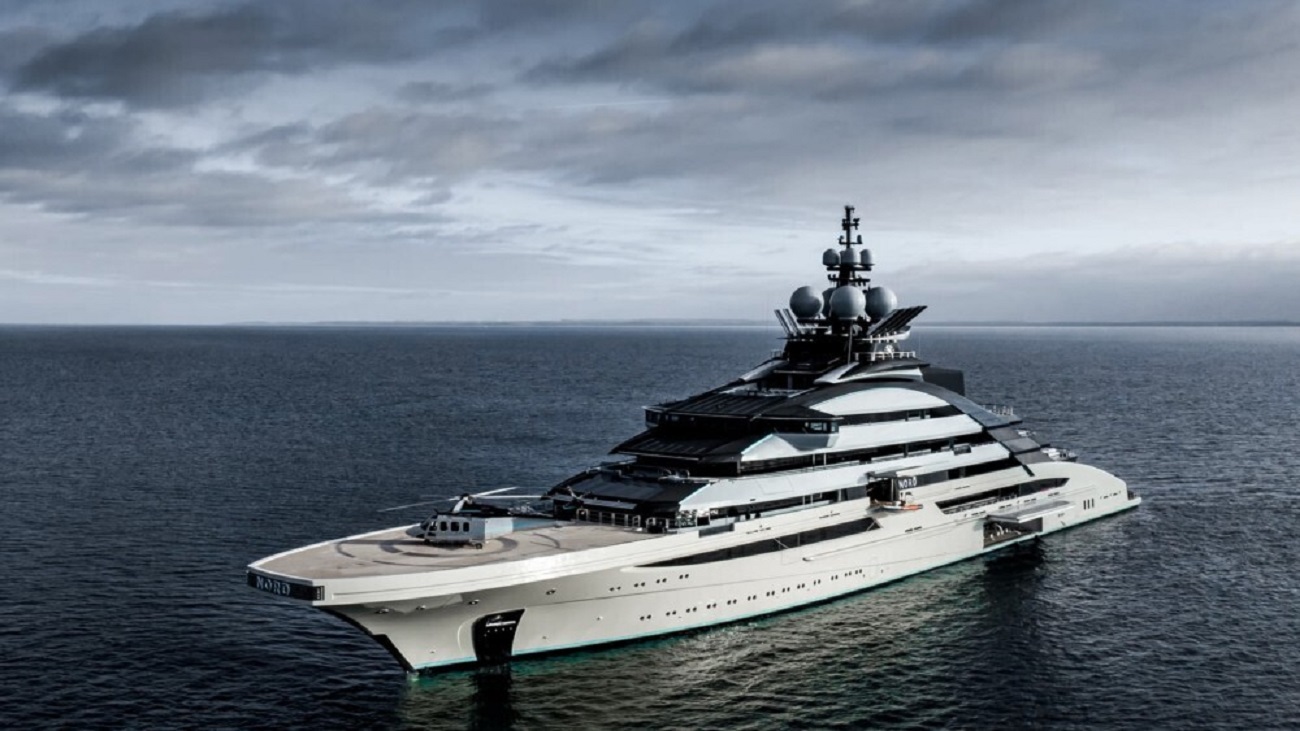 Superyachts as «winners» of COVID-19 | Luxury boating industry restarts
The global superyachts industry continues its rapid recovery, after near-paralysis at the onset of the pandemic, with the orders, sales and shipbuildings increase in 2021.
The superyacht market is now generating billions in turnover, as the number of billionaires increases and COVID-19 creates the incentive to avoid the crowds, after the 2020 "break", when the market also plummeted.
Specifically, more than 200 new ones superyachts hit the water for the first time this year until September, up from 165 in the same period of 2019, while it is expected that some 330 have been ordered to be ready before 2023.
Sales of luxury vessels longer than 30 meters (98 ft) rose over 8% in the first nine months of 2021 from the same period of 2019 pre-pandemic, according to industry publication the Superyacht Group. The cost of a superyacht can range from $10 million second-hand to $600 million new, industry figures show.
When Chinese billionaire Jack Ma took a trip to Spain's Mallorca island last month, much was made of it being his first foreign foray since a 2020 fallout with regulators had clipped his wings. The appearance of Ma with the newly built, $ 200 million Zen cruise ship -88 meters (289 feet) -, raised the issue of the return of superyachts to the seas.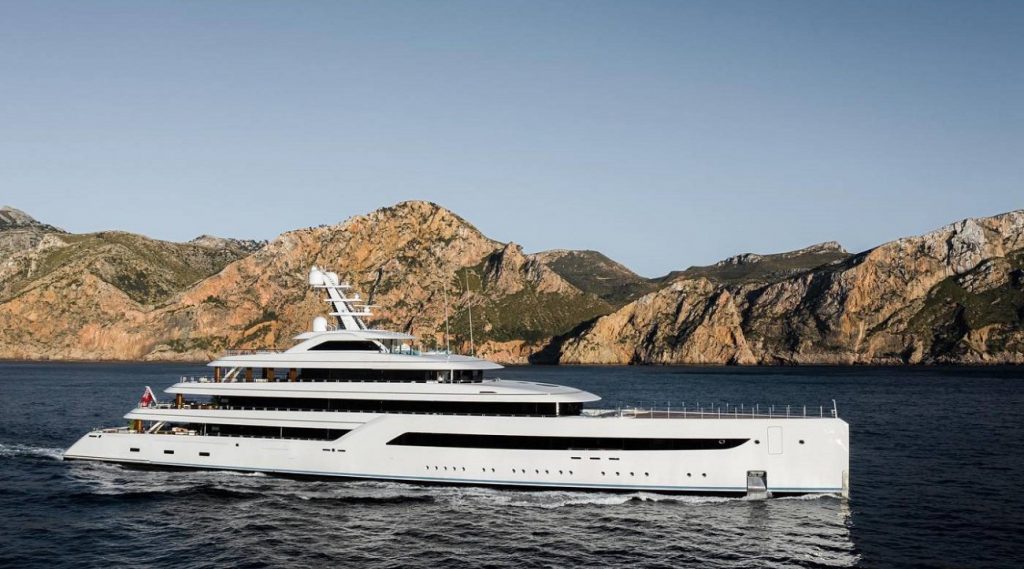 But it's not just the new superyachts, the list also includes purchases of existing megayachts, such as that of the famous director Steven Spielberg, who sold his yacht "Seven Seas", a 2010 yacht with a length of 88 meters. The boat, which was listed for $ 158 million, was sold because Spielberg built an even bigger new one, 109 meters long.
«Some have seen that their ultra-rich friends who own yachts had a nice time during the pandemic, while they had to lock themselves at home», said Pepe Garcia, chairman of Spanish shipyards MB92, the world's leading superyacht refit firm.
MB92's Barcelona shipyard is full to capacity with boats measuring up to 180 metres. Around 1,000 workers paint, fix engines and perform other maintenance for owners seeking to have them ready for the year-end Caribbean season.
At the same time, according to a Reuters, the company's commercial director Txema Rubio said as much as 10% of purchase value tends to be spent annually on maintenance and refits of superyachts.
And with the number of billionaires soaring to 2,755 – 660 more than a year ago according to Forbes – there is clearly money washing around, even as campaigners decry the impact of private yachts, jets and space travel on the environment.
A typical example is the order book of the Italian yacht manufacturer Ferretti, which exceeded 900 million euros ($ 1.04 billion) from January-September 2021, well over 691 million euros for the entire year 2019. At Azimut Benetti, another Italian yacht builder, the order book tripled to 1.2 billion euros in August from a year earlier, with US customers boosting demand.
The yacht sector is one of a few winners in the post-lockdown era. By contrast, just half of large cruise ships had returned to the seas by September under strict anti-COVID measures, the Cruise Lines International Association said.
Despite fears of contagion and extra COVID-related costs for travel, appetite remains high. The travel group Amadeus, based on Spain, said that the demand for cruise is increasing for 2022, while renting a superyacht is also an option – if someone can afford it. For example, an one-week luxury charter for up to 12 passengers in Greece or Italy can cost between 300,000 and 500,000 euros, two market sources said. On board facilities include spas, Michelin-level dining, watersports instruction and fitness classes.
In another popular destination, Croatia, around 433,000 people enjoyed a yacht charter holiday this year up to mid-October, 88% more than in 2020, according to the national tourist board.
Greece, however, is probably considered the top destination for superyachts worldwide, as this year -it is considered by people in the market- that our country has achieved an all-time record in attracting yachts. According to Bloomberg data, during September, 190 megayachts sailed in the Greek seas, just three less than in August, ranking our country in the second most popular destination in the world for superyachts, after the USA.
This development gives a strong economic breath to our country, as the superyacht industry is a source of wealth for the local economies, both for the marinas to the shipyards, as for the onshore companies of the areas where the supeyachts arrive.